[FEATURE] 4 Times Bae Jin Young Made Our Hearts Jump
Whether you are a new fan or not, for sure you have encountered moments where your hearts jump. Maybe because your idol did some aegyo, which means "acting cute". Or your idol being a sexy idol you never thought he or she would be. Nowadays, there are a lot of idols do this with no efforts and yet makes us feel like we're having butterflies in our stomachs.
Despite having a dark and mysterious aura at the start of Produce 101 Season 2, Bae Jin Young proved that he can also make our hearts jump with his cuteness. Here are 4 moments he made our hearts jump.
His "Wink" during Oh Little Girl Performance
During the first few episodes of Produce 101 Season 2, Bae Jin Young was actually became known with a nickname "Deep Dark" because he had a darker image. But Bae Jin Young proved that he is naturally born with cuteness. As a part of the challenge for the trainees, Bae Jin Young was placed with "Oh Little Girl" team. With the song being a bubbly and pop type of song, Bae Jin Young was able to use his cuteness to match the song.
Eye-Patched Jin Young
You probably have noticed Bae Jin Young having an eye patch in one of his evaluation in Produce 101 Season 2. He actually suffered from an eye infection that time. But still he managed to showcase his professionalism and he did not let the patch hinder him from performing instead he used it in a stylish way. The audience fell in love with him even more with his rendition of BTS' Spring Day.
When he became a part of the debuting group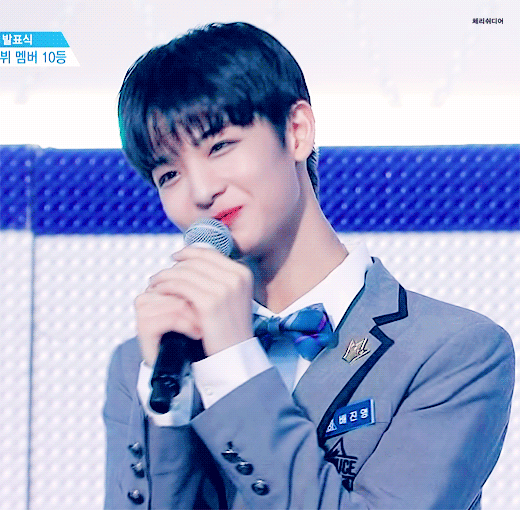 He mentioned that he really did not expect that he will be part of the top 11. Bae Jin Young made our hearts jump with his kindness as he give his thanks to everyone who supported him. He promised that he will give his very best throughout the whole promotion. Him acting cute and very satisfied with what he received just touched everyone's hearts.
His solo dance in their One The World Tour
If you have attended Wanna One's One The World Tour, you probably know what we are talking about. Bae Jin Young has a solo dance segment during the said tour. He just showed to everyone another side of him, the mature and sexy one. We know you want more of this.
Bae Jin Young recently finished his solo fan meeting in Seoul and is now set to go to other parts of Asia. Next stop is Manila! For Manila fans, have you bought your tickets? If not yet, check out these details. Make sure that you won't miss this fan meeting.
#BaeJinYoungIMYOUNGinMANILA is promoted by Do Concert and Search Entertainment. For more info, visit CDM Entertainment's official Facebook page