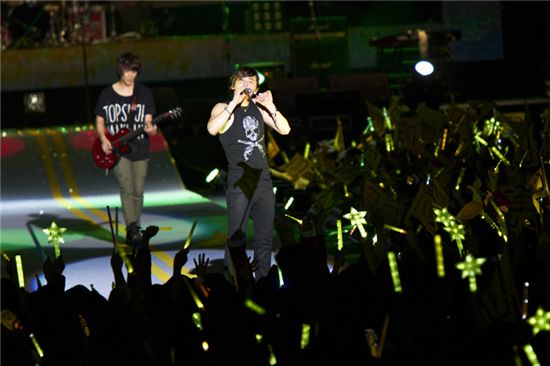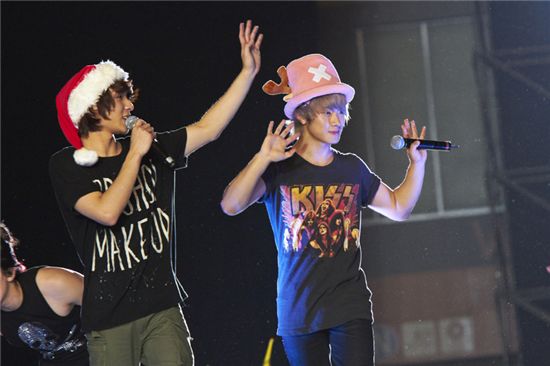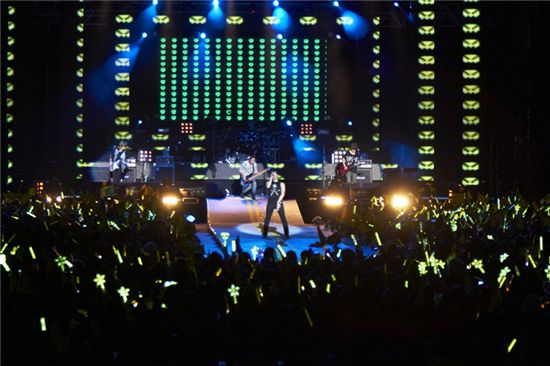 FT Island held a Christmas concert titled "2010 beautiful journey Live in TAIWAN" in TWTC Nangang Exhibition Hall in Taipei on Christmas Day which was attended by over 9,000 fans.
It was the largest concert to be held by a Korean rock band in the country makes it covered by major Taiwanese media outlets including the China Times, The United Daily News, and Apple Daily.
During the three-hour long concert, members of FT Island hosted the concert from beginning to end in Chinese, to which the local fans reciprocated by singing along all their songs in Korean.
FT Island has been setting new records in Taiwan with its concerts including the one held on Christmas and a showcase set for February which sold out within an hour, the first time for it to happen in 10 years.
They have also seen their second mini-album "beautiful journey," top G-Music and Five Music's charts for two consecutive weeks back in October and their title track "Love, love, love" also ranked first on ENOME Taiwan Mobile and Fareast Tone Mobile music charts.
s: asiae
summarized by: iluvdolphinz@koreanupdates.com