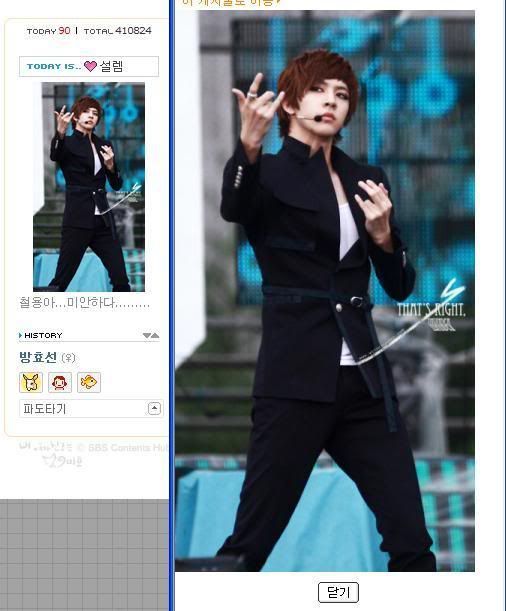 Mir's real sister, Bang HyoSeon reveals that she like's Mir's team member Thunder.
Recently, Thunder was on Bang HyoSeon's minihompy's main page. On the picture published on her minihompy's main page, Thunder had thick smokey make up and was showing a charismatic expression. Usually, the minihompy main picture is one's own favourite person or photo.
Specially, to show her own mood, under the 'Today is', she chose the word 'nervous', showing how much she likes THunder. Also she added, 'CheolYong-ah. Sorry" as the message.
From this, MBLAQ fans says, "So Mir's real sister abandons her own brother and likes Thunder more", "Mir is comedic but his sister seems like a funny person too".
Meanwhile, Mir's first sister is Bang HyoSeon and second sister is Go EunAh (Bang HyoJin) while Thunder is the younger brother of popular group 2NE1′s Sandara Park.
SOURCE: Nate
TRANSLATION: whatthecheryl@AbsoluteMBLAQ
PLEASE TAKE OUT WITH FULL CREDITS. ADDITIONAL CREDITS ARE NOT ALLOWED.